Company News
2023-03-06
Skyline Series LED Display Launched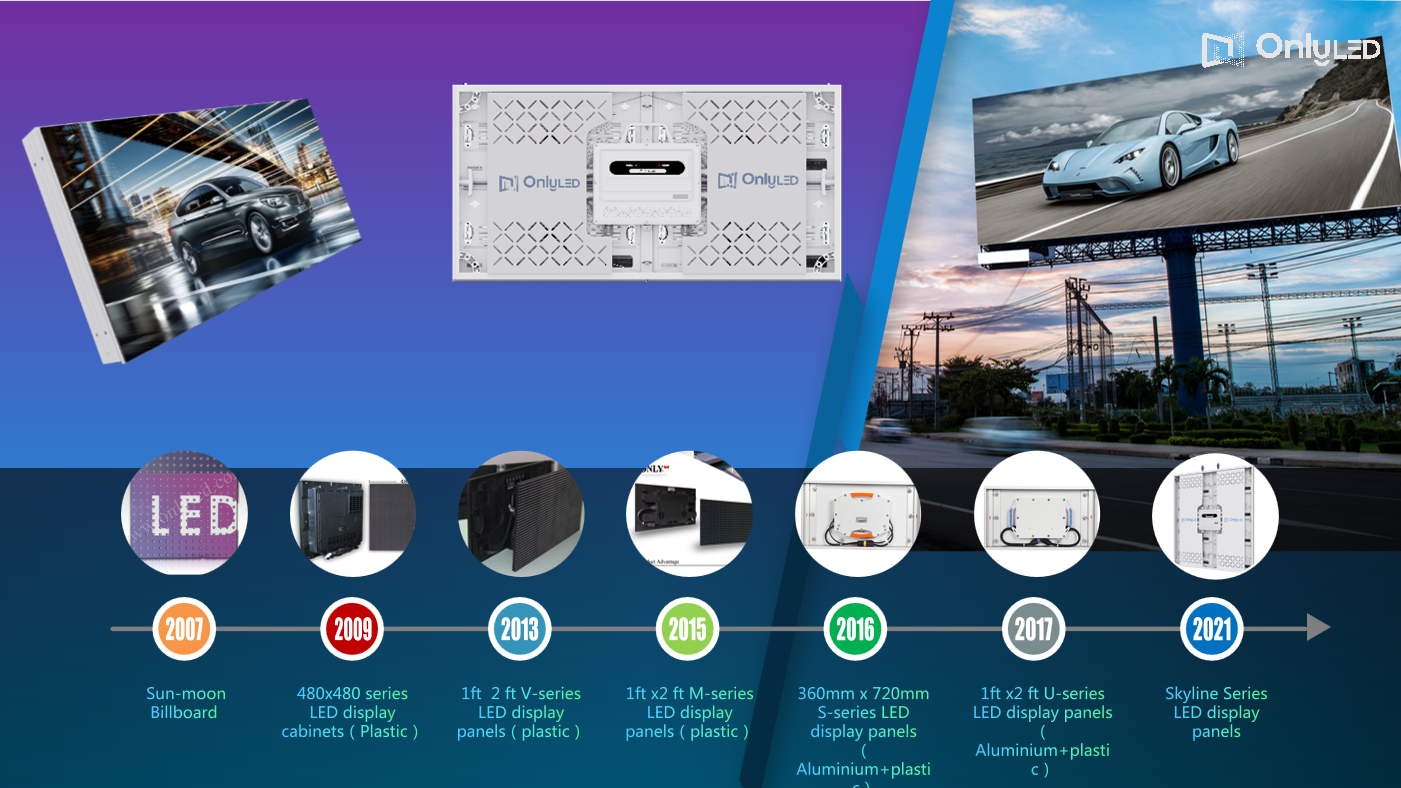 At OnlyLed we are Smarter Brighter Greener
Our latest U series of professional LED digital screen systems are now available in
2.38, 3.17, 3.81, 6.3 and 9,5mm pixel pitch options to maximize performance whatever the application.Our unique design features minimise installation requirements and by ensuring perfect alignment of modules and by maximizing frame refresh speeds we optimize picture quality and colour balance.
ONLY LED Skyline series PRO model LED displays successfully launched.
What is skyline?
skyline series LED display is exquisite and beautiful in appearance, powerful, stable and reliable, positioning high-end LED display market. skyline Meaning: dare to do, dare to think, and dare to achieve what others can't do.Skyline products will lead the market, skyline is not the horizon, is a never-ending line,ONLYLED skyline series products will keep pace with The Times, continue to lead the trend.
MAIN PRODUCTS OF SKYLINE SERIES:
U-PRO-S model 1x2ft LED panel, pixel pitch 2.38mm, 3.17mm, 6.35mm, 9.5mm
U-PRO-L model 2x4ft 3x4ft LED panel, pixel pitch 2.38mm, 3.17mm, 6.35mm, 9.5mm
XT-PRO model 1000*1000mm LED cabinet, pixel pitch 3.91mm, 7.82mm, 10.4mm
More importantly, All series skyline products use common cathode power technologies, please contact us for more information info@onlyled.com