Case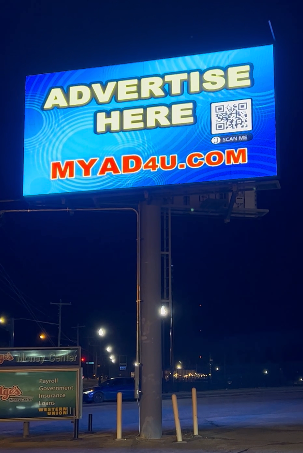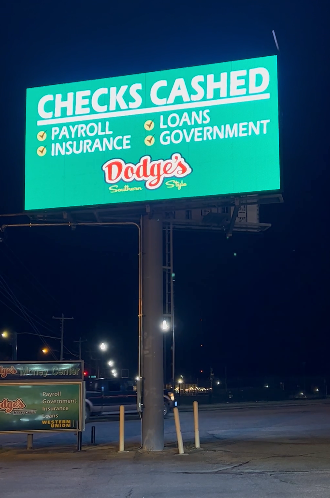 Outdoor LED BILLBOARD DISPLAY 12x24ft double faces, using ONLY LED U-PRO-PH9.52-CDL6 LED cabinets, offers a truly immersive and attention-grabbing visual experience. Our commitment to cutting-edge LED technology and design excellence ensures that this billboard exceeds your expectations in every aspect.

Key Features of the U-PRO-PH9.52-CDL6 LED Cabinets:
Pixel Pitch: At 9.52mm, the pixel pitch strikes a perfect balance between clarity and viewing distance, making it ideal for large-format billboards.
Superior Color Quality: Our advanced LED technology delivers stunning, vibrant colors and sharp images that captivate audiences day and night.
Weather-Resistant: Designed to withstand various weather conditions, the U-PRO-PH9.52-CDL6 cabinets are rated for outdoor use and provide reliable performance in rain or shine.
Energy Efficiency: With common cathode LEDs, these cabinets are energy-efficient, resulting in reduced power consumption and lower operational costs.
High Brightness: The billboard achieves a remarkable brightness of 7500 nits, ensuring excellent visibility even in direct sunlight.
Durability: Constructed with high-quality materials, the cabinets are built to last. Our commitment to quality extends to a five-year warranty period for added peace of mind.
LED BILLBOARD DISPLAY Highlights:
Size and Impact: The 12x24ft size and double-sided design maximize exposure, allowing your content to reach a broad audience and make a lasting impression.
Versatile Content: Whether it's advertising, announcements, or creative displays, this billboard provides ample space to showcase your content effectively.
Easy Maintenance: Our thoughtful design includes front serviceability, making maintenance and updates hassle-free, ultimately minimizing downtime.
Customization: Tailor the billboard to your needs with flexible content scheduling and branding options. We can incorporate your company's identity seamlessly into the design.
Local Support: While our products are top-notch, our customer support is equally exceptional. We have service centers and support teams ready to assist you locally in the United States.
This LED BILLBOARD DISPLAY represents the pinnacle of outdoor advertising technology. It's more than just a display; it's a medium for sharing your message with the world, making it an invaluable tool for businesses, organizations, and communities alike.